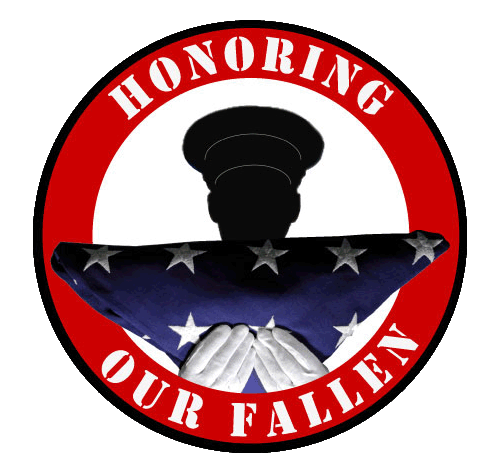 2013 Christmas
With your supportwe have traveled over 350 miles with Santa throughout Southern California deliver Christmas joy to 18 children of our nation's fallen and in total provided Christmas blessings to over 200 children and families of our nation's fallen across the united states.A message to all of you from a widow we serve--- "My children and I would like to thank you for always honoring our soldiers sacrifice. You brightened up our day thank you and all of the volunteers for all that you do for our family. We wish you a very Merry Christmas and a Happy New Year."
3rd Annual Hero Holiday Dinner
We had a FULL HOUSE with over 100 family members of our fallen with us for dinner hosted by Valley Hi Toyota. It was an honor to meet and welcome new families into our Honoring Our Fallen family and we thank all the donors to make this event such a great evening for all.
1st Annual Children Of Our Fallen Disney Christmas
We had a vision to create something special here for children of our fallen unable to travel to the annual children of our fallen event "Snowball Express" many cannot attend due to age (must be 5 to attend) and inability to travel to Dallas. Thanks to a very generous sponsor we had a great weekend with 11 widows and 13 children of our fallen as one widow shared "It brings such joy to see my children smile and to see them all so happy"
3rd Annual Christmas Wreath Making
Thanks to many donations of wreaths, decorations, and goodies we held our annual wreath making luncheon where we come together to make wreaths some take them home and some to their loved ones graveside. Here to the left you see a child of our fallen with wreath at her daddy's marker.
Wreaths Across America
This year wewere honored to be a part of the annual Wreath's Across America event held in LongBeach. We were there with 7 mothers we arehonored to serve who laid wreaths in honor of their children and served as the event guest speaker.
First Annual Cruise Honoring Our Fallen
We are very excited at the success of our 1st Annual Cruise Honoring Our Fallen. Cruise Honoring Our Fallen featured over 100 classic cars which cruised twenty-six miles through the streets of Long Beach to raise awareness to our cause. The Cruise ended at the classic Petroleum Club in Bixby Knolls, where a car show and Golden Boot Awards luncheon continued through the afternoon. The car show featured George Barris and his original Batmobile, the Global War On Terror Wall Of Remembrance and USMC LAV's.
We are pleased to report this event helped us to raise $19,896.00 for our programs and services. We are looking forward to building this event as a "not want to miss" event for all next year and in the years to come. Our 2nd Annual Cruise Honoring Our Fallen will be a two day event. On Friday November 14, 2014, we are excited to announce the Gold Star Family/Gold Boot Award Gala. On Saturday, November 15, 2014 we will host the car cruise and show. Specific details on how you can get involved will come very soon, be sure to save the date.
A Flag for Every Hero
Volunteers place nearly 200,000 flags on graves

They still hope to make history. An army of about 1,000 volunteers on Saturday, Nov. 9, embarked on a mission to place American flags for every one of Riverside National Cemetery's 200,000 graves in time for Veterans Day.
Read the full story from The Press- Enterprise here.
2nd Annual Gold Star Wive's Retreat​

​

Thank you to Santa Catalina Island Company our returning presenting sponsor for this 2nd Annual Retreat. We are looking for additional sponsors and donors to help make this event special for these women who have lost their spouse in service to our nation. Please consider supporting this annual event with a monetary donation or in-kind donation of items or services. For further information please contact us at (800) 796-6359 or laura@honoringourfallen.org.
Sugar Town Festival, Los Alamitos, Calif.
On July 13, 2013, Honoring Our Fallen participated in the 1st Annual "SugarTown." The 5k Sugar Town Challenge was an obstacle run with ropes and ramps, tires and towers, over haystacks, down slides, and past a bevy of Walking Dead wanna-be's, all through the streets of Old Town Los Alamitos. It ended right in the middle of the 1st Annual Orange County Sugarbeet Festival, with restaurants, bands, exhibits and lots of other fun stuff. Honoring Our Fallen had a terrific time and look forward to next year's Sugartown 5k Challenge and Sugarbeet Festival.
Riverside National Cemetery Memorial Day
A Flag For Every Hero

We are excited to share that our "A Flag For Every Hero" Memorial Day Event was a huge success. In less than 30 minutes over 800 volunteers placed over 55 thousand flags at Riverside National Cemetery. We still need help with donations so we can reach that goal and have "A Flag For Every Hero". We need another 125, 000 flags to reach our goal, so please considering making a donation today. Click here to see the wonderful news coverage provided by KTLA5.
It's Time For Dodger Baseball

We had the honor to join the Los Angeles Dodgers for their Memorial Day game where an HOF family of our fallen will be there to serve as the IT'S TIME FOR DODGER BASEBALL announcers just prior to the start of the game.
​
Click here to watch the video.
1st Annual Gold Star Mother's Retreat​

We had a fun filled weekend in Santa Maria with nine mothers of our nation's fallen. Thank you to America's Finest Rewards and The Historic Santa Maria Inn our Presenting Sponsors who made this event a reality. When I read these thoughts about the event from one of the mother's in attendance it brought smiles and tears.
​
"What a wonderful weekend with some incredible women. We laughed a lot, cried some and probably offended some here in the quiet Santa Maria town but it was a great experience. We will proudly tell anyone that will listen, our sons' story and yes, we may cry a little but no one should ever mistake that for weakness-these women are very strong. I feel very blessed to know them all. Thank you Laura Herzog and Honoring Our Fallen for creating a wonderful happy memory that started with a tragedy." Sarah Leas, Mother of Lance Corporal Rick Centanni, Killed In Action 3-24-2010.
Gold Star Wife's Day Luncheon 2013​

This is an event that we will be holding annually with SOS-Survivor Outreach Services. Thank you to all the generous sponsors that stepped up to help with location, lunch, and special pamper bags for these beautiful widows. There is nothing we can do to bring back their spouse, but we can do a lot to make the Families here at home a little more comforted, knowing there is a community of support right on their doorstep.
A Flag For Every Hero Fundraiser​​
​​
Thank you for your support of our "A Flag For Every Hero" program.....Here are some of the memories captured at our fundraiser and thanks to all the support we will be able to purchase over 13,000 additional flags to be placed out this Memorial Day. This will bring our total number of flags to over 50,000! Riverside National Cemetery is the only national cemetery in the Southern California area that has no organized effort to do this. The sheer size of the cemetery (200,000+ grave sites) makes it virtually impossible for the cemetery to fund such a program. The public is welcome to participate in placing flags out on grave sites for Memorial Day; however, the cemetery requires it to be done at the volunteer's sole expense. Sadly, because of this, at least half of the grave sites are left empty each year and with your help we will reach our goal and have a flag for every hero. We still have a long way to go but this is an amazing start. Thank you!
2013 Easter Celebration​
​
We thank the City Of Buena Park for hosting this great afternoon of friends and fun. Families of our fallen came out for lunch, art & crafts, cookie making, family photo shoots, and of course an "egg hunt". Thank you Mayflower Preschool and staff for your support of Honoring Our Fallen Inc. and for coming out to provide arts and crafts for our families.​
Centanni-Cottle Memorial Run​

We had an amazing time supporting the memorial run to honor the service and sacrifice of United States Marines Lance Corporal Rick Centanni & Sergeant Major Robert Cottle. What a great event with over 1,000 in attendance for this Innagural Event.
2013 Race on the Base​

Honoring our Fallen was an official charity for this year's Race on the Base. We had a total of 172 Honoring our Fallen team members and raised over $6,000 which will go toward programs and services for families of our nations' fallen.