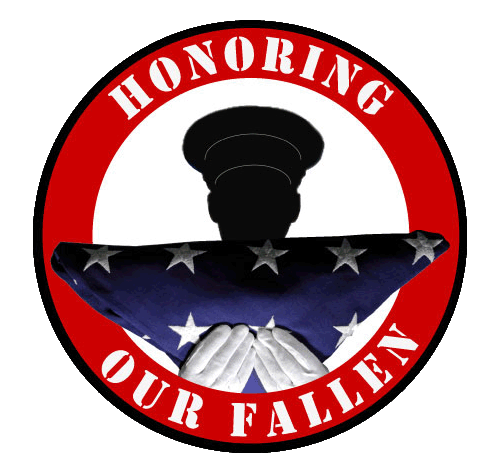 A Flag F

or Every Hero
Annual Memorial / Veteran's Day Flag Project
Memorial Day is the day we honor our Fallen Heroes and Veterans Day is the day we honor all military veterans. Honoring Our Fallen is working collaboratively with many local community members and businesses to honor more than 200,000 Heroes with flags in their honor.

Honoring Our Fallen seeks volunteers to assist in purchasing and placing flags out on gravesites at Riverside National Cemetery for both Memorial Day and Veterans Day each year.

Riverside National Cemetery is the third largest national cemetery currently managed by the VA National Cemetery Administration. It holds 20-30 services daily and is the fastest growing national cemetery in the country.

Because of its incredible size, Riverside National Cemetery is unable to fund this program on their own. Although they allow community members to participate in this type of service, it must be at the sole expense of those who volunteer.

A Flag For Every Hero was formed in 2012 to fill this void and has worked tirelessly to manage and support this worthwhile cause. We use this opportunity now to provide youth groups volunteer community service opportunities and bring the community together to remember those who have defended this great nation of ours.

Each flag used for this project is purchased through donations and fundraising efforts. If you would like to assist us in purchasing new flags to keep up with the cemetery's growth of nearly 5,000 new burials each year, or replacement of worn / broken flags, your generous contribution would be greatly appreciated.
Your generous gifts help each and every gravesite proudly display an 8" x 12" US flag:
• $100 gift will purchase 200 flags
• $250 gift will purchase 500 flags
• $500 gift will purchase 1000 flags
• $1000 gift will purchase 2000 flags
​
Our service members have dedicated their lives to protecting this great country we live in. Your gift will have a significant impact on helping us to honor these men and women this Memorial Day by placing a flag on their gravesite. Thank you for partnering with us to show support for our service members, past and present!
​
Donations can be made by clicking "donate" or mailed to:
Honoring Our Fallen
12111 Saint Mark Street
Garden Grove, CA 92845
For further questions regarding this program please contact the program's chairman:
Brennan Leininger
brennan@dslextreme.com
714-325-8301