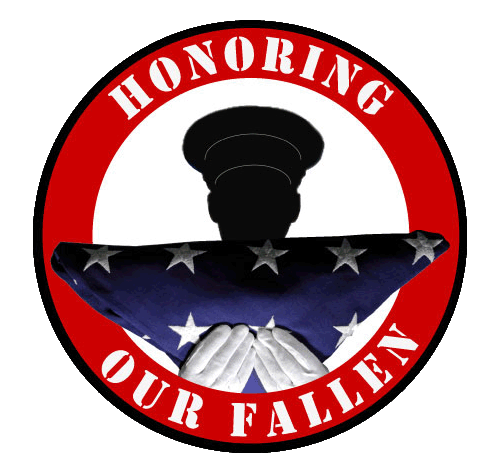 Honoring our Fallen on Catalina
Catalina Island Chamber of Commerce - October 2, 2012
Honoring Our Fallen: Catalina Island Played Host to 1st Annual Widows Retreat
​
Avalon - CA - October 2, 2012 - The weekend of September 8th, Catalina Island had the honor of being the destination of the 1st Annual Widows Retreat, a new program launched by the nonprofit, volunteer supported organization Honoring Our Fallen, who serves the families of our nation's heroes who have paid the ultimate sacrifice for the freedoms we have today.
Apodaca: Flag project shows that 'no one is forgotten'
​Daily Pilot - May 2, 2012
​
Now that Mom's been served breakfast in bed or treated to a day at the spa, why not look ahead to the next occasion and plan for something more meaningful to do than flipping burgers on a backyard grill this coming Memorial Day weekend?
​
After all, the original intent of the holiday tends to get a bit lost these days, what with all the department store sales and the enticing whiff of summer on the way. Sometimes, a little perspective is in order.

Honoring Our Fallen
GardenGroveTv3- March 15, 2012
​
Fallen soldiers brought home to the U.S. are received by comrades and family according to military tradition. But, after all the ceremony, many families of the fallen still need help. Garden Grove TV3 reporter Alex Montiel tells us about a woman who has made it her mission to be there for the ones the heroes have left behind.
"I had to do something" - Laura Herzog
Los Angeles Times, Jan. 31, 2012
For Laura Herzog, it all started the day he died. It was Tuesday, Nov. 10, 2009, and a world away. A 21-year-old Marine was on patrol in Afghanistan when an improvised bomb exploded under the Humvee he was driving.