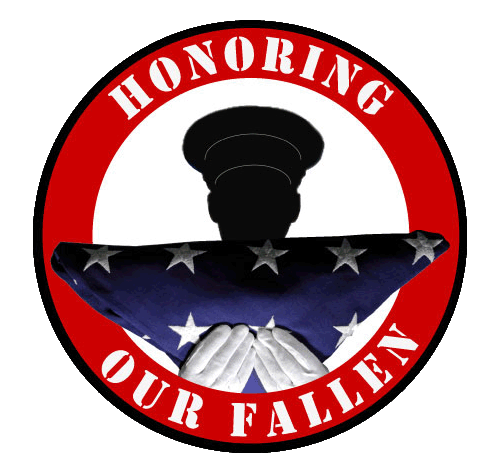 Rick Martinez, Immediate Past President/Board Member
Rick Martinez is a life-long resident of Orange County and has served on the Board of Directors for Honoring Our Fallen, Inc. since its inception. Rick is presently serving as the President of the board of directors of Honoring Our Fallen.

Rick is a retired Sergeant of the Anaheim Police Department. He retired in 2011 after having served the Anaheim community for 39 years. As a member of the Anaheim PD, Rick served in a variety of assignments, including police cadet, patrol officer, helicopter observer, accident investigator, motorcycle officer, school resource officer, tactical negotiator, and background investigator. As a Police Sergeant, he served as patrol field supervisor and Public Information Officer (PIO)- Media Relations Officer. Rick also served as the lead Advisor to the Anaheim Police Explorer Post for 25 years.

For the final 11 years of service at Anaheim PD, Sgt. Martinez had served as the
department's PIO (Public Information Officer) and was the primary department spokesperson. In this position, he interacted regularly with media organizations on a variety of situations and cases. Working in California's 10th largest city, with a dynamic resort destination, he dealt with countless local, national and international news stories.

In retirement, he now serves on the board of directors for RTNA – (Radio & Television News Association). Along with serving on the board of Honoring our Fallen, Rick had served on numerous boards and associations, including the California Attorney Generals School/Law Enforcement Partnership Cadre, Mater Dei High School Alumni Advisory Council, Orange County Law Enforcement Explorer Advisors Association, Anaheim Police Association Board, Anaheim School Attendance Review Board, Salvation Army Advisory Board, ITT Technical Institute Advisory Board, President of the Southern California Emergency Public Information Officers Association, and President of the Orange County Police & Fire Public Information Officers Association.

Along with serving on the Board of Directors for Honoring Our Fallen, he is a
Commissioner for the Orange County Juvenile Justice Commission, serves on the
Board of Directors for the Orange Public Library Foundation, and is on the Board of Directors for Friends of the Anaheim Police K9 Association. He is the historian for the Anaheim Police Department and is an instructor on Media Relations & Crisis Communications for statewide governmental agencies.
Rick has been married to his wife Rebecca for 40 years, and they are the proud parents of 2 daughters and 2 son-in-laws, along with 4 grandchildren. They are the owners of BRICK Curriculum Design & Consulting LLC, which is presently serving the City of Anaheim and the Anaheim Union High School District.