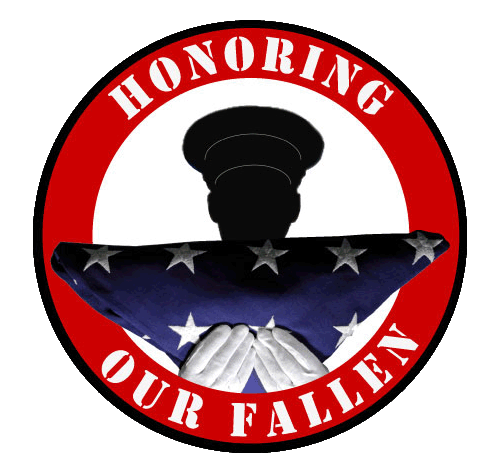 We would love to hear from you! Email Laura@honoringourfallen.org if you'd like to submit your testimonial.
​
​Dala Encinas, Gold Star Wife​​​​​​​​​​​​​​​​​​​
I am so grateful to be apart of this retreat it's just what I needed! The bond that was created on this trip with everyone will forever be in my heart. It's been awhile since I have felt as comfortable as well as "normal" among a group of such wonderful people. This retreat in a way has "recharged" me to be able to go back to my life at home as a stronger person. I felt like I was about to lose it, but because of this I got my sanity back. Thank you so much for everything! I can't thank Honoring Our Fallen, Laura, the women at the retreat and the city of Avalon enough for this amazing experience!
​​
Lesly Garcia, Gold Star Wife​​​​​​​​​​​​​​​​​​​
Honoring Our Fallen is an amazing organization. I wish this organization were available to me when I first became a widow. I am four years out and I feel like I could of really used all the support from such an organization like Honoring Our Fallen.
Krista Harvell, Gold Star Wife​​​​​​​​​​​​​​​​​​​
I just wanted to tell you again how grateful I am for your support and kindness. His funeral wouldn't of been as well prepared and turn out the way I intended if it weren't for your calm in our chaos. You are doing an amazing thing, and I'll never be able to thank you enough. I would like to get together and see if there is anything I can do to help you and Honoring Our Fallen, it truly helped me greatly during my time of need.
​
The Patiño Family​​​​​​​​​​​​​​​​​​​
We really don't know where to start with all the help Laura did for us. She helped us with things we didn't know needed to be done and handled the media for us. She was and is just a friend when we needed it the most.
Jon Centanni, Father of Lance Corporal Rick Centanni,
Gold Star Father​​​​​​​​​​​​​​​​​​​​​​​​​​​​​
Im honored to be a part of this organization that does so much to help the families of our heroes who have made the ultimate sacrifice in defense of this Countrys freedoms and beliefs. Being a Gold Star parent myself, who was assisted in my time of need in 2010 by members of this organization, I can tell you first hand they do an excellent job.
​​
Nicki Bansberg, Cousin of
US Army Spc. Christopher Fishbeck​​​​​​​​​​​​​​​​​​​
Dear Laura, I am Christopher Fishbeck's cousin, the Buena Park solider that died in Baghdad on June 6th, and I just wanted to make sure that I sent you the largest possible "Thank You" that I can for taking such great care of my family over the last two weeks. I traveled back to CA from CO, where I currently live, and your presence and kindness was unlimited. Your generosity and hands on comforting support will never be matched with words. Thank you so much for taking care of so much while my family and I grieve the loss of Christopher. Bless You! My very best, Nicki Bansberg
​
Baltazar Mora, Grandfather of Pvt. 1st Class Ramon Mora Jr., Gold Star Father​​​​​​​​​​​​​​​​​​​
In a world that is full of color, warmth, and beauty, there are times when the blanket of darkness covers our lives, during these times our hearts hurt beyond belief, reach out for that warm loving hand that can help soothe that hurt. Honoring Our Fallen extended that hand to us and has helped at evey step, their love for helping others is beyond my explaination. Reach out to them as we did and watch the miracle as they become part of your family as they have ours. They are now officially all Mora's, in memory of my grandson, Pfc. Ramon Mora Jr. and all the love they have for all of us. God Bless You all.
​
Toni Kay, Mother of US Army Spc. Christopher Fishbeck,
Gold Star Mom​​​​​​​​​​​​​​​​​​​​​​​​​​​​​
Dear Laura, Words cannot begin to express our gratitude and awe of your selfless service to our family. We will always remember everything you did for us. Honoring our Fallen took such a tremendous burden from us during our time of sadness and grief.

Cheryl St. John, Aunt of US Army Spc. Christopher Fishbeck​​​​​​​​​​​​​​​​​​​
Dear Laura, I wanted to send my heartfelt and sincere thanks for all you have done to assist our entire family due to the death of my sisters son, Army Spc. Christopher B. Fishbeck. Christopher was one of five soldiers killed in a rocket attack in Iraq on June 6, 2011. Your kind words and endless work held up our family during our darkest and saddest days. Your presence gave our family time to grieve Christopher's death while you so graciously handled many of the things our family could not have done, did not know how to do, or did not have the strength to do, when we learned that Christopher had been killed in action. The Hero's Mission that you coordinated took our breath away and, because of you, we were able to share Christopher's ultimate sacrifice with our loved ones, our community and were able to say good-bye to Christopher with honor and dignity. I speak for my entire family when I tell you that we are forever in your debt. Please send my heartfelt thanks to all those who assisted with Christopher's Hero Mission and funeral. It meant the world to us. I pray that you and all who assist Honoring Our Fallen are recognized for their great sacrifices as well. Please let me know how I might be able to assist you so you may continue to assist other families who are in need. I cannot imagine what would we have done without you.
​